To celebrate Safer Internet Day (#SID2018) we found out about the things on the internaet that can upset us or make us unsafe and the ways we can stay happy and safe online.
To remind us of this, Mr Swallow challenged us to design either a happy or a sad emoji!  He taught us how to use oil pastels to make our emojis look 3D and shiny like they do on the internet or mobile phone.
See if you can tell if these emojis are happy ones (because they remind us how to stay safe) or sad (because they remind us of the dangers)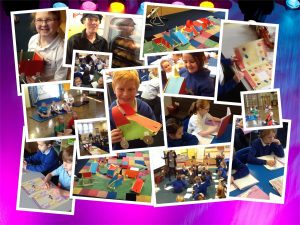 Maxine is proud of her puddings, Reception class are recapping their tricky phonics sounds, Year 1 are doing amazing maths, Year 2 are working in their Maths Challenge books whilst Miss Millington videos them doing their Times table Shootouts, Year 3 are writing in their new Remarkable Writing books, Year 4 are performing movement routines in the hall, Year 5 are in Barnsley on a school visit and Year 6 are learning to teach Mr Swallow how to order  large beer in German!
Just a typical end to our week at Birdwell School.